Blogs
Greatest Legal Souvenir Ever?
By
|
If you like to collect Supreme Court memorabilia (I mean, who doesn't?) one of the greatest things you can have is a Supreme Court bobblehead doll.
Law professor Ross Davies from George Mason University came up with the idea about ten years ago. He claims it just came to him while he was in the shower. Since then, he has designed 16 miniature bobblehead versions of Supreme Court justices. Created in Bellvue, Wash. by Alexander Global Productions, four sitting justices are featured: Clarence Thomas, Ruth Bader Ginsburg, Antonin Scalia, and Anthony Kennedy.
Every single detail of the justices' likenesses has some sort of hidden meaning. For example, mini bobblehead Sandra Day O'Connor wears the same shoes real O'Connor wore when she made history as the first female Supreme Court justice. Little David Souter plays a Modest Mouse song that he referenced in a copyright case when he sat on the court. Tiny Ginsburg stands on the parade grounds of Virginia Military University, a reference to the opinion she wrote striking down their all-male admissions policy. Collectors get together to decode all the details of their favorite bobbleheads. According to one of Davies' co-creators, Gregory Jacob, "It's like proof of their legal geekdom."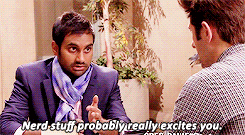 Now before you rush out to the store to try to get one, it's important to point out that these delightful little items are not available for sale — they're given out for free. The easiest way to get your hands on one is to subscribe to The Green Bag, a legal journal co-edited by Davies. Whenever a bobblehead is finished, one is sent to the justice, and others are given out for free to people with vouchers who claim their prizes at a Washington DC law office. If you aren't one of those lucky, voucher-winning fans, you might still get one through the occasional law school fundraiser auction, or perhaps for hundreds of dollares on Ebay.
The Justices themselves are great fans of their ceramic likenesses. Davies still has a thank you letter from former Chief Justice Rehnquist, who was the subject of the first bobblehead. Stephen Breyer collects his coworkers. They're popular among other legal scholars as well. Charmiane Claxton is a federal judge in Tenn. who collects them, even getting her Scalia and O'Connor dolls signed by the justices themselves.
Because of the format in which they are released, some experts have called them  "some of rarest bobbleheads ever produced." Certificates were recently released for the newest justice to be immortalized in bobble form: John Blair. According to Davies, he's working on Stephen Breyer's bobblehead now.
So on that note, Happy New Year everyone! One of my new New Year's resolutions is to get one of these bobbleheads in 2014 — who's with me?
—
Anneliese Mahoney (@AMahoney8672) is Lead Editor at Law Street and a Connecticut transplant to Washington D.C. She has a Bachelor's degree in International Affairs from the George Washington University, and a passion for law, politics, and social issues. Contact Anneliese at amahoney@LawStreetMedia.com.
Featured image courtesy of [Jeff Kubina via Flickr]